Next PSA testing now available to book on-line. Testing will be carried out at Freemasons' Hall on Thursday 24th June in tandem with the blood donor session that same day. PSA testing is open to all men, not just freemasons so tell your friends and family.

Day 5 with Under One Sky, bringing hot drinks, food and a little comfort to those on the streets of London.
Twitter feed video.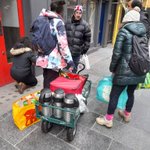 Out and about again today with https://www.underonesky.cc/ distributing some fabulous food very kindly provided by Gaucho (Mayfair), Punjab restaurant (Seven Dials), Filipino Unite, The Ivy Collection and others, together with hot drinks, bottled water and fresh fruit.
Twitter feed video.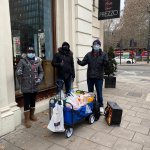 Load More...