Good luck to @dfmacey on your jump today. Fair winds and a smooth landing.
Finally cracked 3,000 followers - thank you all so much.
😀
A group of racing car enthusiasts are considering forming a lodge based around Formula One. This would most likely be a takeover of a failing London lodge. Anyone interested should DM me and I will put you in touch with the organisers.
Twitter feed video.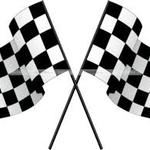 Load More...